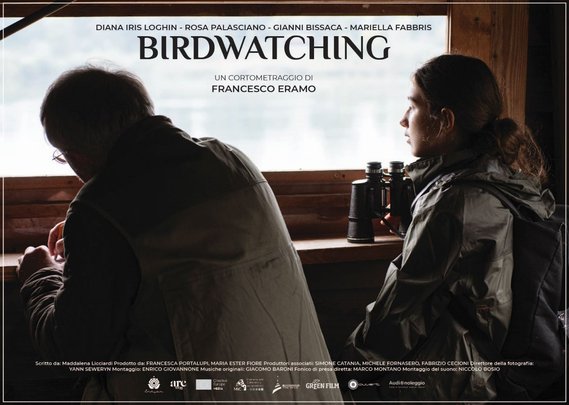 Birdwatching
17:16 | 2023 | Short Film | Drama
Anita is a fifteen year old girl who lives with her grandparents. She has a special bond with her grandfather Mario who is passing on to her his passion for birdwatching. Anita's placid summer days are turned upside down by the sudden arrival of her mother, Barbara. Barbara after many years of absence would like to see her daughter again but the grandparents strongly oppose to that, due to the woman's turbulent past.
Director
Il Pettirosso
08:50 | 2023 | Short Film | Drama
Il Pettirosso (The Robin) is a woman, a circus acrobat, who lives and works with her partner, a violent man. Under the spotlight of the chapiteau, the theatre of their performances, the woman does not know how to take her life back.
Director | Editor
The Keeper of the Bell
11:40 | 2019 | Short Film | Doc
Yunsi Wei has been the keeper of the bell and clock tower at the Custom House of Shanghai for the last 40 years. As he's reaching the retirement age, he wishes to finally rest and be able to travel with his wife. Nonetheless, it's hard for the Custom House to replace him.
Shot for the Looking China Youth Film Project 2019
Director | Editor
Missey - Kaldera (Mai più x te) Acoustic
4:13 | 2019
A cozy acoustic version of the song Kaldera by Missey
Once Upon a Time a Kid

25:24 | 2016 | Short Film | Drama
Tom is an aspiring writer working as an operator in a call center. A sterile and repetitive routine leads him to apathy and to be the victim of a creative block. Unable to react, the implosion of his feelings will lead to a detachment from reality.
Director | Screenwriter | Editor
Barcelona
1:46 | 2013
A love letter to Barcelona.
From Jupiter to the Void
10:14 | 2012
From Jupiter to the Void is my very first experiment with short film.
It is about a nightmare and many other things.